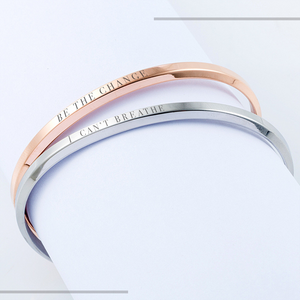 Be The Change/ I Can't Breathe Bracelet Set
In this life we can expect adversity. We can expect failure, but we can no longer accept the harsh realities of racism. Change is necessary in order for a UNITED America to truly let freedom ring. BE THE CHANGE!
Beautifully crafted to hug your wrist these bracelets are sure to become conversation pieces. In other words we stand with George Floyd and the countless others who have fallen to  the many injustices of our judicial system. A portion of the proceeds will be donated to a charity that is committed to creating change for our community. Order today!
Bracelets come as a set.